We offer:
Superior quality coatings:

Gloss, dull, raised, glitter and other specialty coatings

The right finishing touches to your project
Equipment
2 Sakurai Screen Coaters (28" x 40")
UV Coating… All-in-One Package
Ensure your packaging has that high-quality finished look!
UV Coating can add value to a wide variety of packaging displays.  Here are a few concepts you can bring to your customer:
Combination Spot and Raised UV:

Spot and raised UV coating add texture and visual distinctness to any product on which they are applied.
Why not combine these two solutions to create a more compelling package design? Spot and raised UV coating will showcase your company's brand or logo in a package that is impossible to miss!
Satin and Gloss for Contrast:

By applying satin and gloss for visual contrast, you will naturally draw the consumer's guide to your packaging.
Try applying satin and high-gloss UV coating to adjacent areas of your package.  Satin UV's low-key, flat appearance and gloss' UV brilliant finish beautifully offset each other creating an eye-catching package that will have the product flying off the shelf!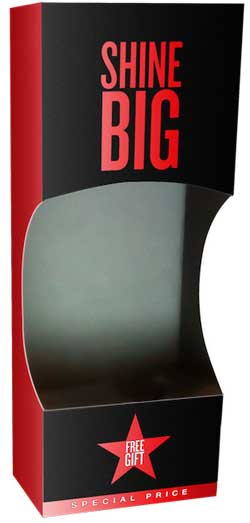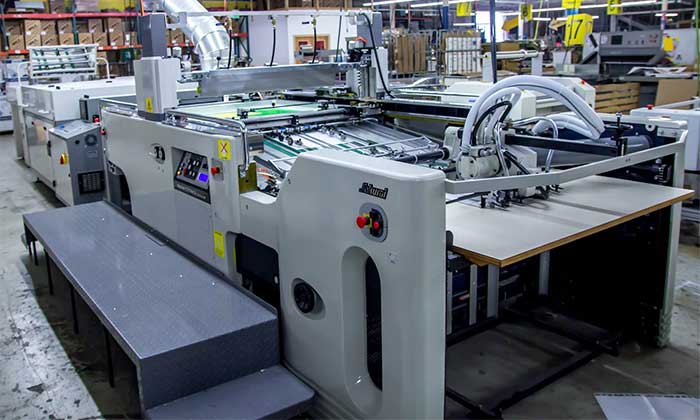 Tips for UV Coating Success
It is important to know how UV coating interacts with inks, stocks and adhesives.  You can avoid many potential concerns prior to the start of production.
Questions?
If you need a quote or have any questions, call us at 818-773-9337.