Our team is highly skilled in:
Hot foil stamping
Embossing
Debossing
Equipment
Bobst BMA Automatic Foiler (28" x 40")
Kluge (14" x 20")
All of which can be combined with dimensional embossing to give your project the added flair.
Foil Stamping... All-in-One Package
Foil stamping is a process that uses heat and metallic film in a special printing process that produces a shiny design on paper and other materials.  Foil stamping, also known as hot stamping, dry stamping, foil imprinting or leaf stamping, can be combined with dimensional embossing to make letters and images on business cards, book covers, office folders and a whole host of professional or personal items to give them some pizazz!
Instead of using magnetism, plates or inks to print words and/or shapes, foil stamping uses dies or sculpted metal stamps.  The heated dies seal a thin layer of metallic leaf onto a surface.
Application of several layers of foil in different colors or the combination of ink and foil can embellish this simple "flat" stamp.  Imprinting and embossing adds even more dimensionality to the image.  The edges of the foil stamp may be straight, curved or sculpted and are designed to make the image "pop" or float above the page.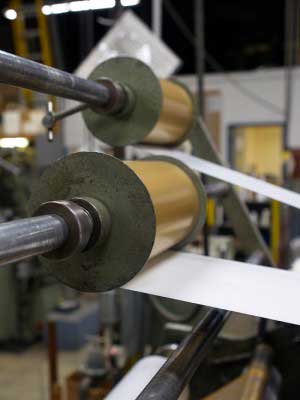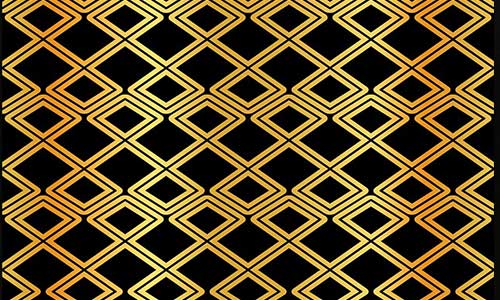 Get Any Color or Pattern
Foil leaf is available in every imaginable color and pattern from standard gold to marbleized green.  Rarer types of leaf come in matte, pearlescent, holographic, opalescent glossy finish.  Semi-transparent layers allow an under color to show through.  The foil stamping process provides a uniquely vibrant image by adding depth and can also be applied to a more diverse selection of substrates in comparison to ink.
Questions?
If you need a quote or have any questions, call us at 818-773-9337.